Haight Street Fair June 14, 2015
Its that time again! I'll be selling my jewelry and ceramic pots in front of RVCA!
FRESH OF THE HAUTE
SATURDAY STYLE et DANCE PARTY
Friends and Lovers BK 641 Classon Ave, Brooklyn NY
(come party and buy my jewelry)
Potted: Ceramic Art for Plants, May 3, 2015
p
Artbeats SF Sept 26, 27, 28th
http://betty-bt.squarespace.com
Slaggin Broken Pebble Jewelry. The event is going on all weekend with parties until 2am, check it out even though I will only be selling on Sunday. See you there!!!!
Hangover Flea at the knockout- Aug 20, 2014
Sunday June 8, 2014 - Haight Street Fair
A couple other beautiful jeweler ladies and I will be settin up booths right in front of the RVCA store on Haight Street at Ashbury. Tell everyone please, see you then!
April 26, 2014 12-4pm- RVCA Flea
1485 Haight St, San Francisco, CA 94117
Locals selling their vintage clothes/books/whatever, and makers selling their creations. Last year I was blown away with all the cool stuff everywhere. Stock up on gifts! Im sure you need something sweet for yourself. Or have a bithday party you're going to soon, so why not get them something unique and rad? I'll be selling my jewelry and ceramic planters ;)
Opening Sunday April 6th, 3-6pm
November 23 & 24th 2013 - Makers@theMint
August 1, 2013 5pm-7pm
The Bayview Opera House invite you to the Dare to Dream student showcase, where each of the classes will either perform or have their selected works shown.
June 9, 2013
I will be selling my ceramic jewelry and succulent pots along side a couple other jewelers in front of RVCA on Haight and Ashbury. Come visit!
June 8, 2013
Makers Flea- Local Artists - Come buy our stuff- RVCA on Haight Street from 12-5.
December 2012
Glen Park Holiday Sale- Bello Coffee and Tea
Ruby's Clay Studio Holiday Sale

November 10, 2012
August 2, 2012
DARE 2 DREAM ARTS SHOWCASE
AUGUST 2, 5:30 - 7PM
Please join us tonight and celebrate what over 650 kids
have dreamed and learned in Bayview for the past 8 weeks!

Reception, info tables and art show today, 5:30 - 6PM

Performances 6 - 7PM

Open to the public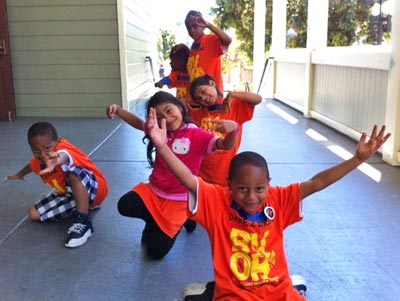 July 2011
​​​Arts Ed Matters, 1111 Minna Gallery, San Francisco, CA
December 2010-May 2011
Take Care, solo show by Danielle Hoang

487 14th St
(between Guerrero St & Valencia St)
San Francisco, CA 94103
January 7, 2011
Fall 2010
Annual Student Juried Exhibition 2010, City College of San Francisco Art Gallery